Maintained by Biotecture
Publicly viewable
This living wall is one of five different living walls that we have installed and now maintain for Landsec. The wall wraps around an office building at the heart of New Street Square and, especially during the winter months, it is the only bit of urban greening in the area.
Project Details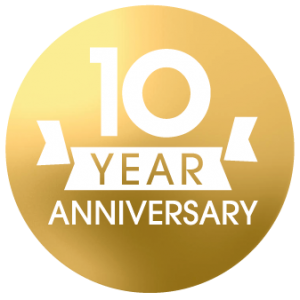 Biotecture were appointed by Landsec to install a new living wall in New Street Square. They carried out a full and thorough review of living wall companies before selecting Biotecture based on the quality of our portfolio and our professional 'can do' approach.
We were able to produce a design and fixing details to suit the existing building that required little or no structural changes.
The living wall needed to look lushly 'green'. That was what the client wanted – for all year-round coverage of a camouflage type design pattern with a robust plant palette.  We were also asked to consider including some native species including particularly some typical London ferns to help with the biodiversity and urban greening in the City of London.
Highlights
240m2 of living wall on three aspects – East, South and West, contributing to the urban greening of the area.
Completed and unveiled on site in just three weeks
Forms the backdrop for summer events in New Street Square.
Planting in a camouflage type design with lots of native plants that are good for biodiversity.
Fully maintained by Biotecture since installation.
Our Approach
The irrigation design was carefully considered to ensure that we were able to control the different aspects of the walls independently. For example, we needed to be able to apply more water to the South elevation than the others in high summer. We even made sure that the system was flexible enough to account for the reflected glare from the glass of an adjacent building.
To Learn more about why the Biotecture living wall system relies on hydroponic growing and how hydroponics help us control water usage and nutrient delivery and provide a more stable and predictable root zone for the plants you can read our 'why hydroponics?' page.
For the planting design we worked on a random patterning of plants in a camouflage pattern with species swapping out in the sunny aspects as required. The patches of plants are surrounded by matrix planting which is a repeating pattern of 3-5 plants which form low background to foil and contrast the main groupings of plants.  The overall effect is a very pleasing and richly textural collage of planting.
Our living wall system gives the plants the best opportunity to flourish and our maintenance operatives know how to keep them that way. The wall is being regularly maintained by our horticultural team and the irrigation system is remotely monitored by our operations team. To find out more about our maintenance packages and performance guarantee you can read our 'Aftercare' page.
"We recommend Biotecture because of the importance we place on selecting a supplier who has the expertise and commitment to design, install and maintain a successful large-scale green wall ."

Neil Pennell

Director of Sustainability and Design, Land Securities
Key Benefits
Download this case study