Biotecture's ActiveAir technology and modular PlantBox living wall system have been integrated into The Guangzou Garden, co-designed by landscape architects Peter Chmiel and Chin-Jung Chen of Grant Associates. The garden won both a Gold Award and the coveted 'Best Show Garden' award at RHS Chelsea Flower Show 2021.
The garden, inspired by Guangzhou City, China, explores how our future cities can balance the needs of people and wildlife and be made resilient to climate change and biodiversity loss. The garden highlights the benefits of responsible city planning and how planners must work in harmony with nature to better connect people with the natural world.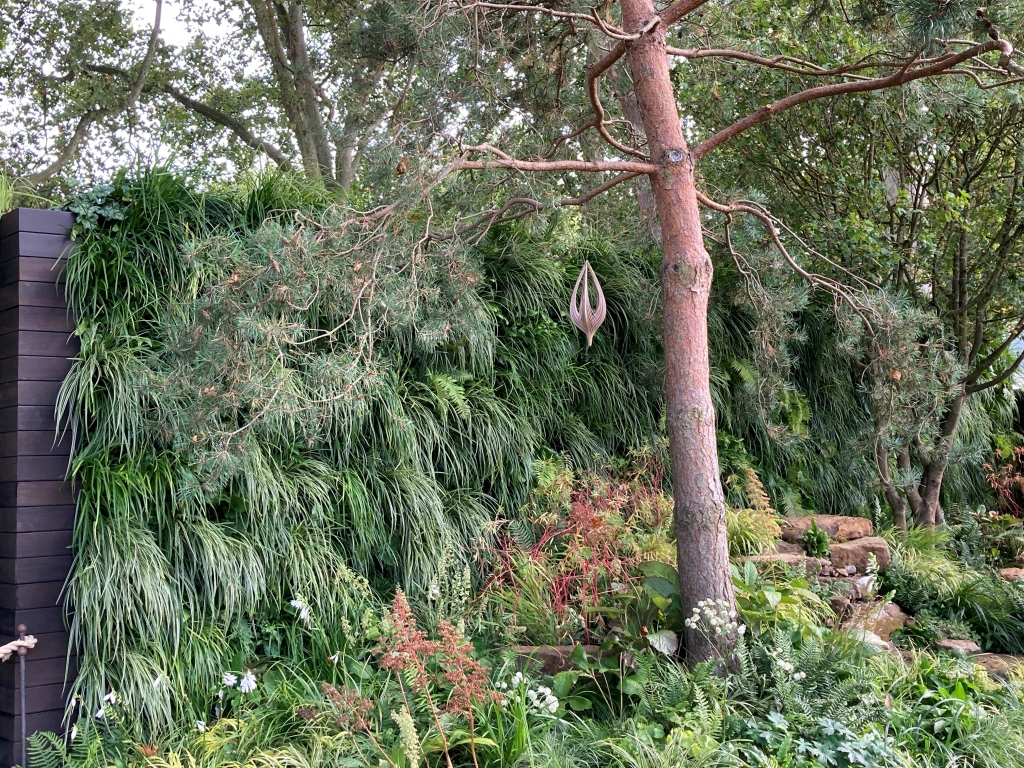 ActiveAir living wall
Our 3 by 10 metre living wall sits within the woodland dell inspired 'green lung' and supports one of the garden's core environmental strategies; improving air quality by using technology and nature working in harmony. ActiveAir technology has been installed, piping clean air created from the living wall into the central bamboo structure within the garden's 'social heart'. The prototype, developed in collaboration with engineers d:for, mechanically draws air through the planting root zones where pollutants are removed, and clean air is then recirculated to both the central seating structure and into the water bodies to oxygenate the water.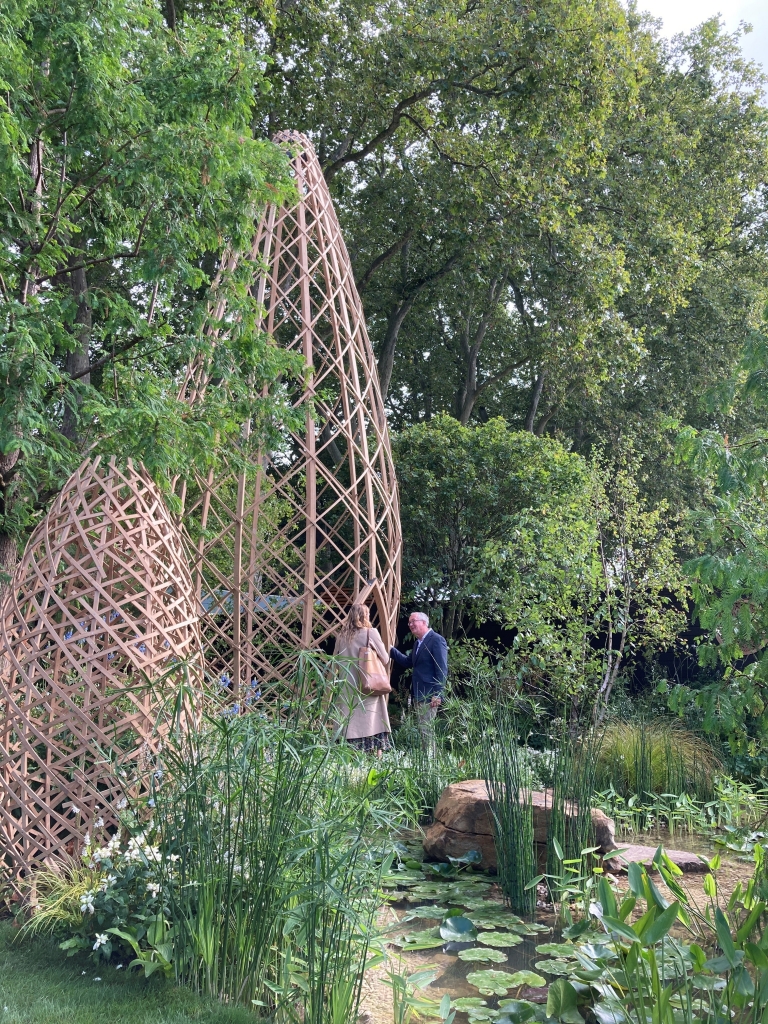 Our PlantBox living wall system can be found in six places across the RHS Chelsea Flower Show, including our PlantBox stand (number 293).
For information about our living wall services call +44 (0)1243 572118 or email enquiries@biotecture.uk.com