Biotecture Living Green Wall Specification
Industry Leading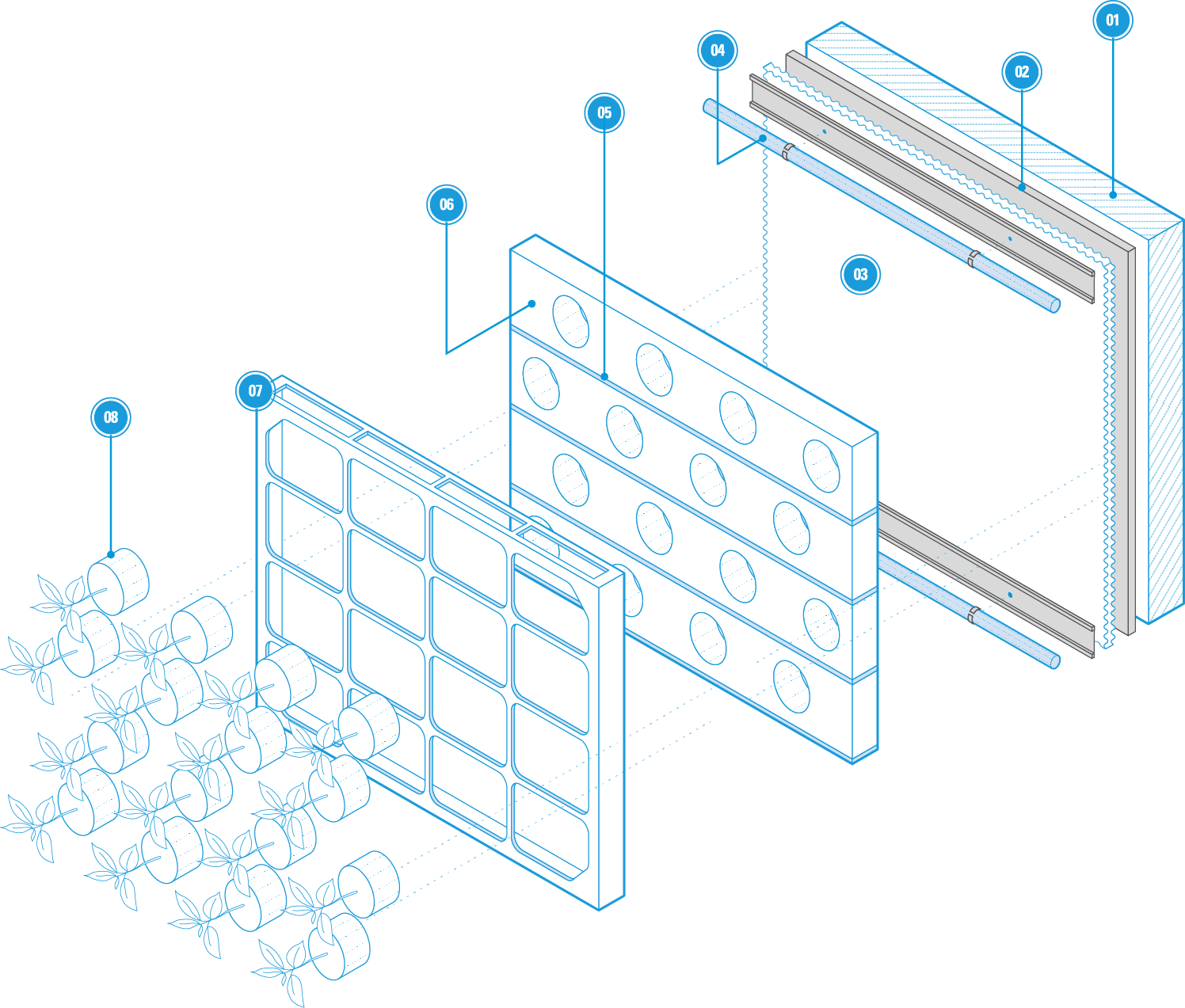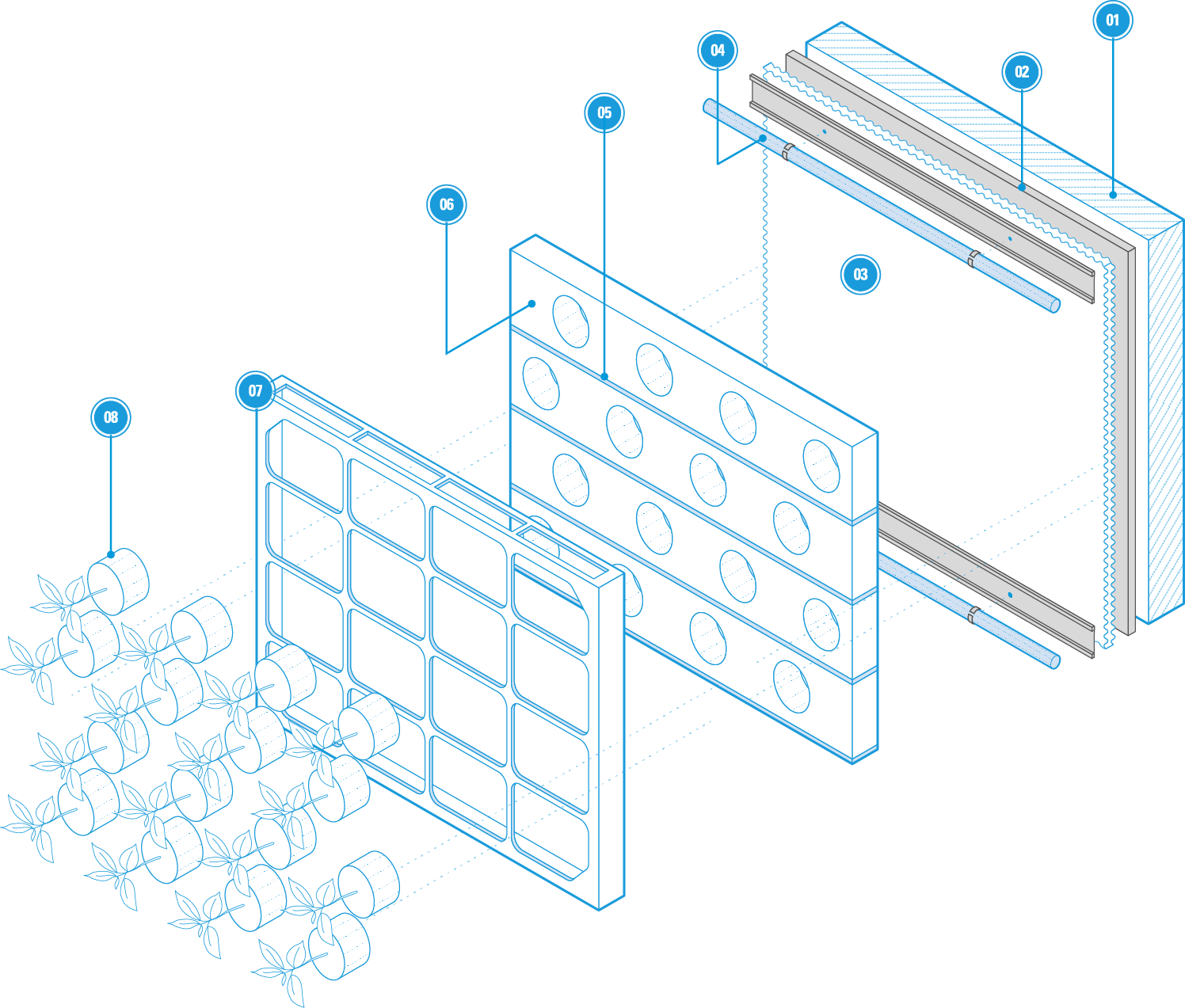 Support system
Waterproof backing board
Rear drainage layer
Aluminium rails and dripline
Capillary breaks
Growing medium
Panel box
Plants
The standard panels in the Biotecture system are 600mm wide x 450mm high.  When fully saturated each panel weighs 15kgs.  The panels complete with plants sit on pre-fixed T section recycled aluminium rails which in turn are fixed to a cement particle backing board through the drainage void former material.  This ensures that the irrigated zone remains in front of the backing board and there is no chance of any moisture tracking back to the rest of the fabric of the building.
We can work to any dimension by trimming and cutting the edge panels down to suit.  This is pre-determined as part of the design process and the plants are pre-grown in the trimmed panels in the nursery prior to being installed.  The system is:
Lightweight at 65 kgs per m2 fully saturated weight
Slimline at 82mm thick
Simply the best vertical growing environment possible
The properties of our growing medium and the unique and patented way that the irrigation water enters and exits the Biotecture living wall system means that unlike any other living wall we can
Be sure of the water (moisture) and nutrient content at any location on the living wall
Grow plants that demand different levels of water right next to each other
Ensure that we are using the minimum volumes of water necessary
The result is a sustainable, resilient and beautiful living wall every time.
Pressure compensated Dripline
Waterproof Backing Board
Rear drainage layer
Growing medium
Rail carrier system, dripline and coverstrips